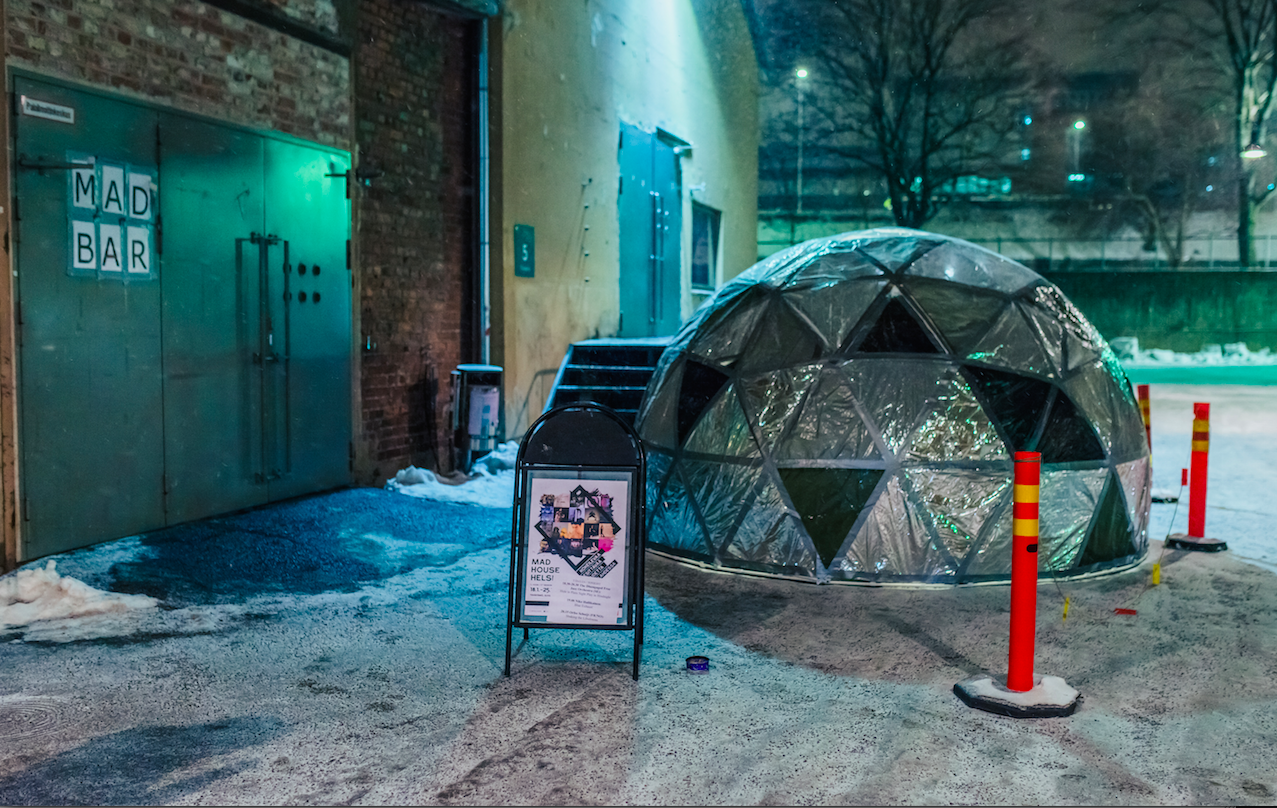 Mad House has produced five seasons (2014-18), full of diverse forms of performance. Right from the beginning Mad House has aimed for a permanent stage. An all-year-round stage would create possibilities for persistent artistic processes, strengthen the role of performance and live art in Finland, and enable wider audiences to discover our programme and participate in our activities. Last spring, after the fifth season, it became clear that both artists and our funders support the idea of opening Finlands first all-year-round stage dedicated to performance art!
Do You know any suitable spaces? Let us know! Mad House is interested and open for many kinds of suggestions, also the wilder ones. We are handy, able to renovate and we also appreciate the beautiness of rough and raw spaces. The space should be centrally located, which means for example proximity to the metro or tram lines. It should include a big, open space, high ceilings and spaces for dressing rooms, bathrooms and a small office. For us it is also important that the space is accessible and there is no problems with the air quality. Nice neighbors and a groovy atmosphere is also appreciated!!
Tiivistämö in Suvilahti, which has served as our stage for the last years, will not be available anymore due to other activities taking over the space. Finding a suitable and a reasonably priced venue is not easy in Helsinki and many culture and art organizations are facing the same challenge. Mad House has gotten some offers from the City of Helsinki, negotiated about temporary spaces in the city center and asked for the help of commercial dealers, so far without any results. We welcome all ideas concerning our search for a space!

Please contact emmi@madhousehelsinki.fi / 040 728 6615

Photo: Saara Autere from the performance Disengaged Free Jazz Orchestra
Share: